Krief Group was founded in 1994 by Irit and Reuven Krief and is one of the top five largest logistics provider groups in Israel.
Krief Group specializes in logistics services for importers and exporters and provides a One-Stop-Shop package of services for those operating in international trade and the supply chain.
Areas of expertise include shipping, aviation, E-commerce, marine insurance, logistics, storage, distribution and project management. Krief Group represents a range of airlines and shippers and is one of the leading companies in the sector.
The Group has a wide range of customers involved in consumer products, including government bodies, the defense establishment, and foreign armies.
Krief Group has five main offices: Head Office in Tel Aviv, Ashdod Port, Haifa Port, Rishon LeZion (Customs House), at the cargo terminal and the courier area at Ben Gurion Airport.
Krief Albatros Ltd. operates in international freight forwarding and customs, exclusively representing in Israel the global freight forwarding company JAS. The company provides a package of services to importers and exporters by sea and air, customs and logistics, and specializes in logistics projects for building power stations.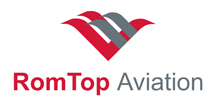 RomTop Aviation Ltd. provides a range of GSA services to foreign airlines.